The Department headquarters in Rimini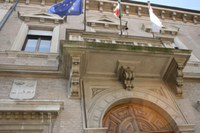 The Rimini headquarters of the Department of Management is situated in Via Angherà 22.
Here the department carries out research and teaching activities in the field of business management, institutions and financial intermediaries.
The teaching and research activities also cover areas of specific interest of the local socio-economic fabric, including tourism businesses and destinations, service industries, cultural, artistic and fashion businesses.
The teaching activities of the UOS members cover 1st and 2nd cycle programmes running under the School of Economics, Management and Statistics, the School of Pharmacy, Biotechnology and Sport Science and the School of Arts, Humanities and Cultural Heritage.
The Rimini site has developed an important network of cooperation in the field of national and international research projects, earning a consolidated, excellent reputation in both teaching and research.
The Rimini department has 22 teaching staff (3 Full Professors, 7 Associate Professors, 12 Researchers).
Support services
The department in Rimini can count on a services centre made available by the Rimini Campus, offering in particular:
IT laboratories
Language laboratories
Central library
The Department headquarters in Rimini
DiSA Rimini
Via Domenico Angherà, 22 , Rimini