The transition of Italian companies towards sustainability: where are we?
Date: 02 December 2022 from 14:30 to 18:00

Event location: Aula Magna della Scuola di Economia e Management, piazza Scaravilli 2, Bologna

Access Details: Free admission subject to enrolment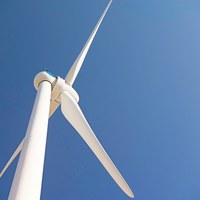 The conference is promoted by the Department of Management with KPMG, as an opportunity to discuss the state of the art of Italian companies on the path towards sustainability.
The first results of a research project that analyzed a sample of Italian companies that fall within the scope of application of the EU directive on corporate sustainability reporting (CSRD) will be presented. An illustration of some company cases will follow to shed light on the commitments and criticalities of the path toward sustainability.
Among the speakers for the Department of Management: prof. Stefano Mengoli, Prof. Maurizio Marano and Prof. Henry Supino.
The event will be held face-to-face, in Italian language.
To confirm participation: fill in the registration form by  November, the 29th, 2022.
Accreditation to the Order of Chartered Accountants and Accounting Experts in Bologna has been requested (3 Professional Training Credits).