Organizing for transformative innovation policies: the role of social enterprises. Theoretical insights and Evidence from Italy
Published in: Research Policy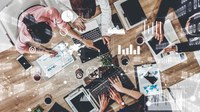 In this study, we highlighted the pivotal role of Social enterprises in innovation policies, with two main contributions.
First, we add to the debate about how transformative innovation can address societal challenges.
Second, we present new empirical evidence on Italian SEs—based on data collected through a wide-ranging survey conducted in 2018 - highlighting the organizational characteristics underlying SEs' transformative innovative potential.
Today, we assist a new wave of innovation policy named Transformative innovation policies (TIPs) that can orient the innovation ecosystem toward resolving—or at least alleviating—societal challenges within the framework of UN Agenda 2030. Research documented that TIPs represent a major paradigm shift from previous innovation policy waves that neglected socio-environmental impacts as primary goals.
The first wave of innovation policies, starting in the 1950s, aimed at orienting government programs around addressing market failures in R&D. In the 1980s, the second wave reoriented innovation policies around incentivizing the last mile of innovation (i.e., innovations' commercialization pathways). In the third and most recent wave, policymakers emphasized technological innovation for its economic potential, typically reflected in the number of patents or new jobs created. Thus, departing from that exclusive focus on economic growth, TIP reframes innovation as a chance to generate sustainable outcomes and respond to societal needs and problems while generating sustainable growth.
In this context, we argue that the social economy, and particularly social enterprises (SEs), could trigger transformative innovation policies (TIP).
SEs are organizations with social and economic goals responding to human needs that markets and institutions have been unable to fulfill. To clarify, SEs occupy the middle of a spectrum between two extremes: traditional non-profits (such as philanthropic organizations pursuing social objectives) and traditional for-profits (seeking profit as their primary goal).
Given that SEs jointly pursue economic and social goals, making entrepreneurial contributions to current social challenges, we sought to explore their synergies with TIP, which we named TIP-SEs linkage. We develop the TIP-SEs linkage formalizing a framework that matches specific elements of transformative innovation to the organizational attributes of SEs.
The social economy encompasses SEs with more or less potential to develop transformative innovation, ranging from organizations using current technologies to alleviate unmet needs to those fostering the co-production of broader innovation and those promoting frugal innovation.
The framework identifies the key dimensions to measure SEs' transformative innovation potential: directionality (i.e., social goals as the purpose of innovation), social and geographical inclusiveness (i.e., the inclusion of marginalized areas and individuals in the provision of goods or services); reflexivity (in terms of participatory governance and goal achievement monitoring); and experimental character (in terms of establishing partnerships with heterogeneous actors).
We then assess this capacity through an explorative cluster analysis of Italian SEs. Our results reveal three distinct groups of Italian SEs that reflect a variety of entrepreneurial approaches (from largely transformative to not at all).
We also find that SEs' ongoing technological transformation can accelerate and scale the potential for more transformation-oriented SEs. These actors may deliver services that not only respond to the needs of communities but also have the potential to adopt technological knowledge.
Our results open to a new research scenario that investigates the role of enterprise that seeks profit and purpose in an innovation growth model that puts sustainable development at the center. Also, the transformative innovation readiness of social enterprises has implications for policymakers seeking to undertake pilot schemes and implement actions that support an appropriately transformative innovation ecosystem.
Authors at the Department of Management
Magali Fia  - Senior Assistant Professor
Academic disciplines: Accounting
Teaching areas: Social Innovation, Business Ethics, Social Entrepreneurship, Management Accounting
Research fields:  Business Ethics, Social Entrepreneurship, Social Accountability, Social Innovation, Governance of Institutions.
Magalì is a Senior tenure-track Assistant Professor (RTD-B) at the University of Bologna and a member of the steering committee of the  Yunus Social Business Center of the University of Bologna. She graduated with honors in economics in March 2012 at the University of Trento. She obtained her doctoral degree in Law and Economics in July 2016 at the University of Turin – Collegio Carlo Alberto. She has been visiting scholars at the Cornell Law School - US during her doctoral program. She has been a post-doctoral researcher at Politecnico of Milan (Italy) in the research group TIRESIA until September 2019. In October 2022, she has been visiting at Càtolica Porto Business School. 
Organizing for transformative innovation policies: the role of social enterprises. Theoretical insights and Evidence from Italy